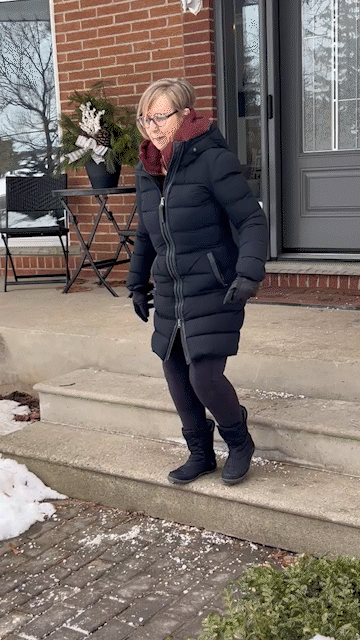 After 4 months of struggling, I went for one session with Dave Freiday from Strategic Muscle Systems, and just like that I am walking! Although I still have some mild pain under my knee cap, behind the knee, and some inflammation there has been SO MUCH progress recently.
My progress was slow and painful, and painfully slow for the first 2-3 months of recovery. I wrote about my experiences often, and shared some as posts on social media. One of my posts on LinkedIn prompted Dave Freiday to reach out to me on LinkedIn saying "I am doing something new. I may be able to help with your pain."
I used to have sessions with Dave when he was doing MAT (Muscular Activation Technique). Funny enough, he came to mind a few weeks prior when I was thinking of other ways to help my knee pain. You can imagine my surprise when he connected with me!
Dave's space is a gym, while having a calming feel with a beautiful fish tank, buddha statues, and zen music playing. This reflects his work as well. His aim is for internal connection, muscularly and neurologically. After going through a thorough and most interesting assessment with Dave, he started the sessions. Sessions take place, initially, on a massage table, while fully clothed. The testing of muscle strength highlighted very specific areas that needed better connection.
I was fascinated by the use of eye movements to help with strengthening. I had been experimenting with my eyes since early 2021 and noticed that my eye movement to the left seems more limited than all other movements. Low and behold, Dave noticed this and incorporated moving my eyes to the left into certain movements. I got off the massage table and discovered that finally I could walk again with a smooth gait, and not a hobble. I was ecstatic!
When a few people saw me walking after just a couple of sessions with Dave, they were very surprised by my improvements! I was asked "What did you do differently?" and I simply replied "I moved my eyes to the left!" Then I told them about Dave, who currently is 1 of 32 people certified to do the work that he is doing.
If you are experiencing challenges with your body or movements, I encourage you to check out Dave and his services. He is fantastic and I am very appreciative for the work he does as it has helped me immensely!