Step into your comfort zone. You may be thinking that I have this expression all wrong… Aren't we always told to step OUT of our comfort zone? So, why do I want you to step INTO your comfort zone? Let's discuss.
I believe that we need to fully explore where we are, what we are feeling, and what our resources are, both inside and out. Before we can step out of our comfort zone, we first need to understand what is comfortable and what is uncomfortable within our current comfort zone.
Self-discovery can help us really know ourselves. Our self-exploration can help us reveal where there are places of comfort in our body. Self-discovery can also help us understand things that have happened in us, which may be small or large traumas that have lodged energetically, and physically, in our body. Lodged or stuck trauma will impact how you navigate in your life, whether you are aware of it, or not.
For example, when my knee is in pain, I initially feel like the pain is all over my body. When I sit with the pain and breathe, and relax a bit, I realize that my hands and wrists and arms still feel okay, and they are comfortable to engage in some movement. I know that my knee injury has prevented me from running, because physically it is not possible. However, I wasn't aware that the bullying that I endured in grade 8 impacted my confidence. Or that when I was told that I was a terrible actress, I never followed my hope to become a professional actor. Although I "thought" that I overcame this, it still came up inside of me as an image of a fancy stage curtain closing on its final act. I finally got in touch with the sadness 30 years later, and cried for this loss of hope and dream. Will this change my life now? Possibly! If the opportunity is right, I may want to participate in community theatre again, whether online, or in person (post-pandemic). 
There are times where our intuition will tell us that we should, maybe even need, to make a change. You may wish to explore what your intuition is really telling you. Is it that you want to make more money? Is it that you have a vision for yourself and a more ideal career opportunity? Where are you comfortable within yourself? Where are you uncomfortable within yourself? What is needed to support you to get ready to pursue a change? Becoming aware of all of these things could mean that you have shored up all of your inner resilience, and you are ready to explore new opportunities!
I recommended exploring what you could be holding onto. You can do this in multiple ways: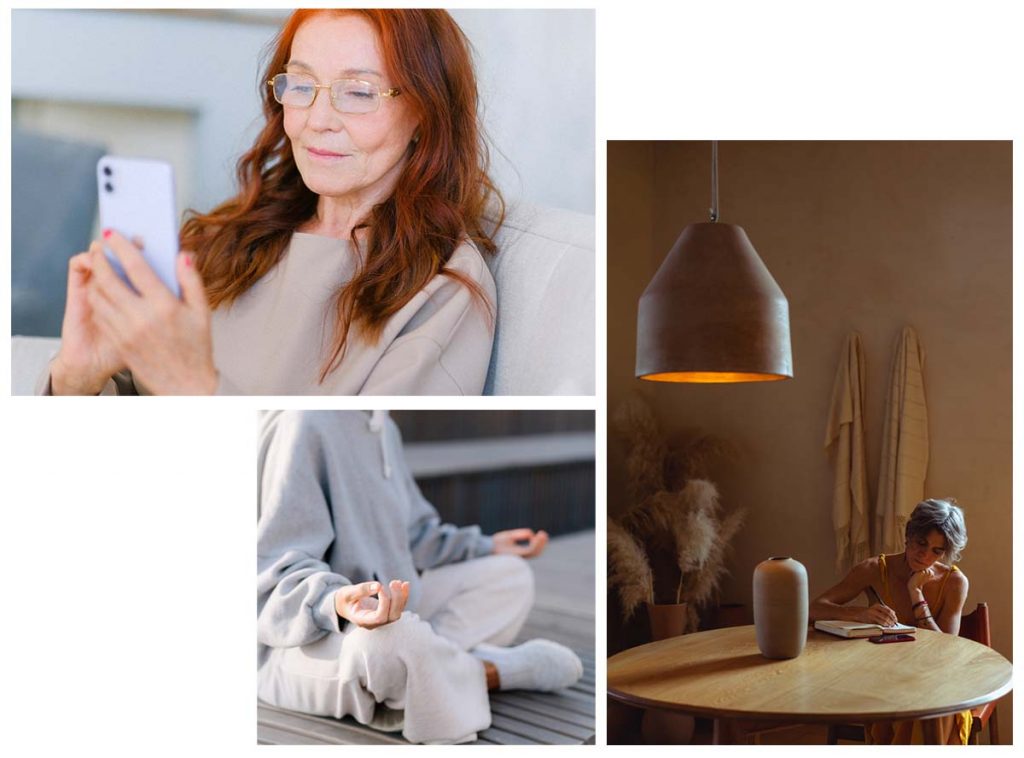 Journal: if you like to write, and the words flow for you, allow a free flow of thoughts and words to come. For me this comes in the form of poetry.
Movement: If you enjoy walking and can walk easily, pay attention to your legs, and stride. Notice your fluidity on one side and the other. Pay attention to any sore spots, delay in movement, or things like needing your full attention to step up or down from a curb. 
Gentle Movement: If walking hurts, then join my Chair movement classes. Small and slow movements will help you flow better. They might also help you get more in touch with where inside of you that you want to expand comfort.


CLICK HERE for movement FLOOR Class today! 

CLICK HERE for movement CHAIR Class today!


Get support: If there is something on your mind, on your heart, or circulating in your mind and thoughts that is bothersome, it is time to get some support. The support can be a good friend who is a good listener. Consider someone who has more training in non-judgemental listening.

Discover whether the Rubenfeld Synergy Method is right for you and book a 1:1 exploration session with me. We can also use this time to discuss a good fit for you with a referral from me. CLICK HERE to book a session. Or, you might want to go to the WellnessWrx site to find just the right fit for you. CLICK HERE to book with Wellness Wrx site.



Whatever action you choose to take, if you are in a situation where there is time to explore your inner self, take time to get to know yourself. You never know. It could turn out that you could expand your comfort zone, just where you are, and by being who you are.