It is with so much gratitude that we thank all who made the time to attend our very first webinar in our MER, Movement For Everyday Resilience, series.
Marenda Douglas hosted her first public webinar and did a great job. Congratulations Marenda!
If you did not have a chance to attend, here is a summary of the event.
MER stands for Movement for Everyday Resilience. Marenda introduced Heather, who is not only a yoga teacher, as Heather explained. She is also a Certified Rubenfeld Synergist, a martial arts student, and has been in the fitness industry. In other words, Heather has many years of experience and insight into movement and the body, the emotional body, mental health wellness, and more.
In this interview, Heather explains her 4 pillar approach of BODY, MIND, SPIRIT, and EMOTIONS. She gives an introduction that gets us curious about our wellness and approaching it not only from self-care as exercise, but of movement as mindfulness, emotions as something to explore rather than ignore, and that this holistic approach can bring us support and balance. Click below to watch a recap!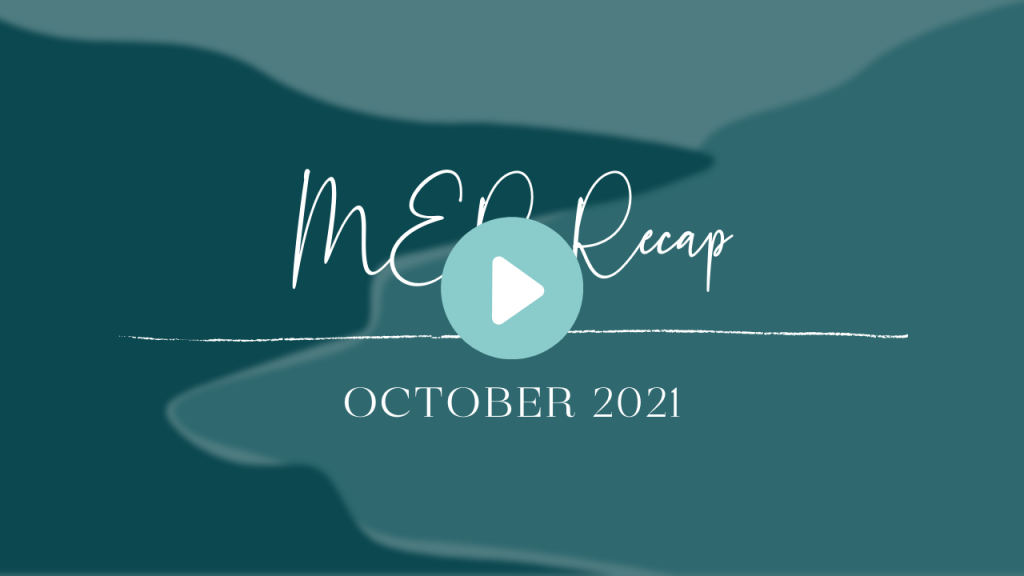 Thank you to all who provided us feedback, this will help us improve. I invite you to join me November 18, 2021 at 3:30PM for the next MER Virtual Event. This month, I will be discussing the importance of breathing with a special guest, Anne Klausner. We hope to see you there!